All this work for a damn cake with issues. Freshly released from the mold like some kind of ugly newborn, I realized with a quickly sinking heart that I was gonna need to pull out the flowers and piping bag to make this one presentable. Someone needed to tell me that making a Charlotte Royale was no walk in the park. Did the expressions of suffering on the Great British Baking Show's contestants making this same cake not remind me that I would be in for a challenge?
I guess not.
I must admit, I was entranced by this cake, with its hypnotic swirls and brain-like appearance. It reminded me of memories from childhood, reading my brother's unimpressive collection of manga comics. I loved One Piece especially. It's a story of a group of pirates with magical powers who go on adventures, fighting crime and causing a ruckus wherever they journey. As a child, the main character Luffy accidentally eats a fruit brought by a pirate crew. Unknown to him, the fruit wasn't just an ordinary fruit. It was a devil fruit, one that gave the consumer special powers. This one, called the Gomu Gomu No Mi (Gum Gum Fruit) made Luffy a rubber man. In other words, he became a really stretchy guy. Now, you may be wondering,
"Ashley, why are you telling me this?"
Well, the Gum Gum fruit looks suspiciously like (half of) a Charlotte Royale…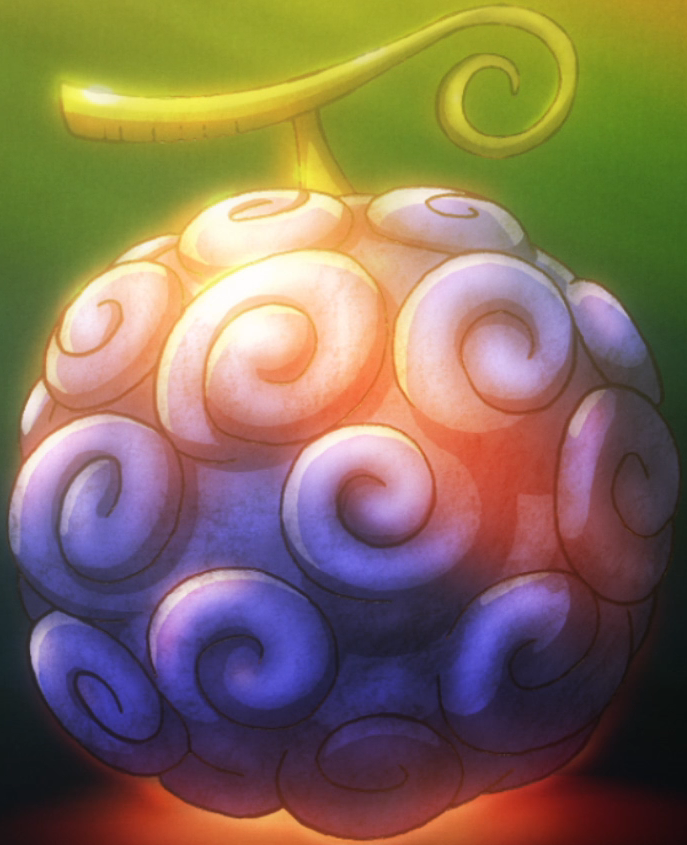 And thus I was hit with a burst of inspiration. Hell yeah! I would make this cake, and it would be beautiful and amazing and look exactly like this fruit. As you can see from my own photographs, that didn't exactly happen. I tried, ok!
But making this cake took so damn long, and I was out of ube powder and flour, so I called it quits on a second try and settled for a less-than perfect dessert.
Love yourself, guys. That's Ash's advice of the day. And be ok with not being perfect all the time.
But I really hope that I didn't turn you off from making this cake. Because even though it's labor-intensive to make, the Charlotte Royale is truly a stunning dessert. Think about it. How many Charlotte Royales have you even seen in your life? For me, it was none until I made this. People will be amazed at this cake. They will wonder how you did it. You'll just smile.
gum gum charlotte royale
Ingredients
for the cake
1

oz (1/4 cup)

dehydrated ube powder

can sub ap flour

1.5

oz (1/3 cup)

unbleached all purpose flour

pinch

kosher salt

6

large eggs

1/2

cup + 2 tbsp (125 g)

granulated sugar

1

tsp

vanilla extract

2

drops

red and blue gel food coloring

optional

blackberry jam
for the lemon bavarian cream filling
1

cup

milk

60

g + 1 tsp

granulated sugar

4

large egg yolks

5

oz

lemon juice

1

tbsp

lemon zest

2

packages

powdered gelatin

3

tbsp

water

1 1/4

cup

heavy whipping cream
Instructions
for the cake
Prepare a large sheet pan with parchment paper. Butter and flour the parchment. Preheat the oven to 400°F.

Separate 3 eggs. In the bowl of a stand mixer fitted with the whisk attachment, beat the egg yolks, remaining 3 eggs, and 1/2 cup sugar until pale yellow, thick, and expanded in volume.

Combine the ube powder, flour, and salt in a bowl. Add the dry ingredients to the egg mixture in 2 parts, folding gently after each addition to combine. Dump the mix into a separate bowl and set aside.

In a clean stand mixer bowl, whisk the egg whites and remaining 2 tbsp sugar on high speed until medium peaks. If using food coloring, add it now. Fold the egg whites and vanilla into the yolk mixture in 2 additions until homogenous.

Spread the batter out into the prepared pan. Bake for 12 minutes, or until surface springs back when touched. Sift powdered sugar onto the cake's surface. Turn cake out onto a clean kitchen towel and cut a circle of cake out the size of your mold's surface. Roll the remaining cake tightly in the towel. Let cool completely before proceeding.

Once cool, unroll the cake. Spread the blackberry jam onto the cake, just enough to create a thin layer. Re-roll the cake and freeze for at least 30 minutes.

Line a bowl with cling wrap. Cut the cake into 1/4 inch slices and line the bowl with the cake slices. Try to leave no gaps so the filling doesn't leak though (I failed at this). Refrigerate the bowl until needed.
for the lemon bavarian cream
Whip the heavy cream to medium peaks. Keep refrigerated while doing the other steps.

Mix the gelatin and water together in a small bowl and set aside.

Whisk the egg yolks, 60 g sugar, lemon zest and lemon juice in a medium bowl until combined.

Heat the milk and 1 tsp sugar in a medium saucepan until simmering. Gradually add milk to the eggs, whisking thoroughly to temper the eggs. Return the mixture to the heat and stir until it coats your spoon/spatula.

Add the gelatin to the custard and stir until melted. Strain the custard into a bowl set into an ice bath and stir until cool.

Once sufficiently chilled, fold in the whipped cream. Add the bavarian cream to the prepared mold. Place the remaining circle of cake on the surface and cover the entire thing with plastic wrap. Chill the finished cake in the fridge for a couple of hours before turning out and serving.